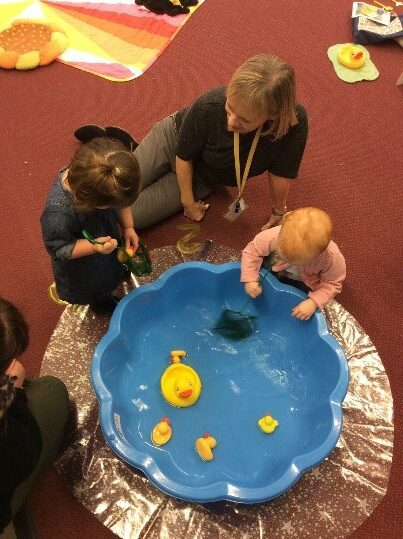 Foundation Stage Unit Intent
In our Foundation Stage we pride ourselves on the high quality care and provision that is provided for all of our children and families in both the nursery and reception classes.  Staff are well trained and supported to develop effective provision which meets the needs of all of the children in our care.  Using a carefully planned balance of teacher led and child led activities, the journey that our children make provides them with a wealth of opportunities and experiences; broadening their knowledge and understanding and developing good skills and behaviours for future learning success.
FS1 – Nursery 
In the Nursery we focus on supporting children within the prime areas of learning and ensure that our children feel safe and secure.  Our children begin their journey with us at varying points of development, and our staff are trained to support children and families to make rapid progress from their individual start points.  Families are supported with eating and food concerns, and hot school meals served within the nursery provide an excellent opportunity to develop skills such as feeding themselves, using a knife and fork and making their own choices about what they would like to eat.  Toileting needs are managed with care and compassion, and many children are quick to develop their self-help skills.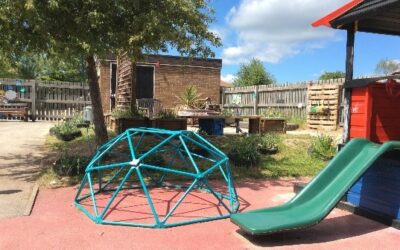 Early reading and phonics activities are planned by looking at the skills needed to make a good reader, and creating interesting teacher led and provision activities to develop these skills effectively. Using Phase 1 and the Launchpad for Literacy resources, children gain new vocabulary rapidly and use this within all areas of the provision.  The use of the 'Sound basket' provides an opportunity for the children to identify some graphemes and using Squiggle as you Wiggle children begin to form recognisable letters using varied media.  Children have access to a library of Story Sacks to take home, which not only encourages story sharing but also develops essential speaking and listening skills.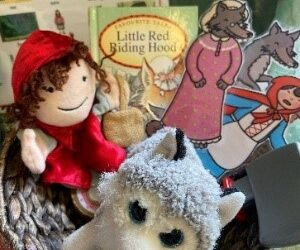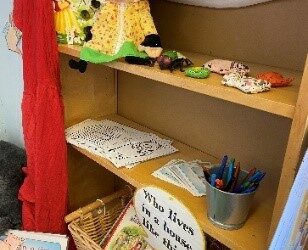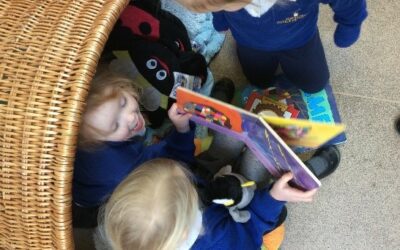 Early Mathematical thinking and understanding is encouraged through the use of the NCETM's Numberblocks resources series. Experiences and opportunities are well planned to allow children to access all areas of the early years curriculum, with formative assessment driving what skills and knowledge need to be taught next.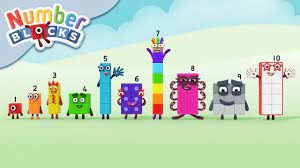 FS2 – Reception
In Foundation Stage 2 we continue our focus on the prime areas of learning with pupil and family well-being at the heart.  Some of our children arrive new to our setting at this point, and we ensure that we meet families on a number of occasions before their start date, giving opportunities for play with their new teachers both at St Alban's, in their previous setting and at home.  Families and children are well supported with the transition to full time education, and this is apparent in the way that the children access the learning environment within those early days.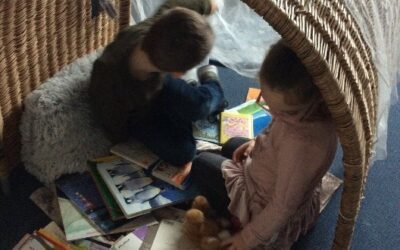 Stories, books and rhymes provide the backbone to our curriculum, and we look at new stories and rhymes each week which are shared with parents through our half termly newsletters and weekly dojo messages. Each day starts with breakfast and a story, which is attended by parents and carers.  Children choose the story from a selection or bring in a favorite book from home, and parents are actively encouraged to stay and join in. We also have a selection of key texts that we will read each term which supports learning within a wide range of subject areas.
Although outcomes and expectations remain the same, the topics and interest areas of our curriculum adapt to the specific needs and the interests of the children within the cohort.  Specific knowledge and skills are strategically planned for across the whole year, and children will access a variety of known and new learning opportunities to provide the opportunity to not only learn new content but also revisit and embed previous learning.
We know the benefit of outdoor learning for our children and take every opportunity to open the doors to our effective outdoor provision.  In both FS1 and FS2 the timetable is managed to allow the opportunity for children to have extended periods of child initiated play, ensuring that they are able to attain a deep level of learning.  Staff are well trained on effective interactions and use Tapestry to document the learning journey of the individual.  We use our displays and floor books to encourage the recollection of previous events and taught prior knowledge.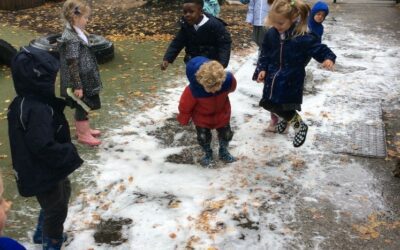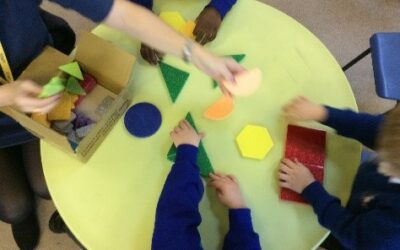 Personal, Social and Emotional Development
Through high quality adult interactions and lots of opportunity for peer to peer collaboration, our children learn the skills involved in becoming independent and resilient young people. We operate a Key Worker system where staff take responsibility for really getting to know a specific group of children, and using this knowledge to plan effective provision for all. A good balance between adult directed time, adult supported time, parallel play and independent play (both indoor and out) ensures that children have many opportunities to develop their learning at their own pace, and be supported or challenged where needed.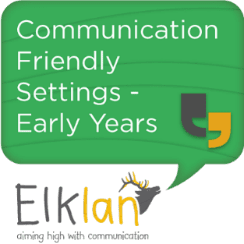 Communication and Language and Early Writing
Writing and mark marking is encouraged in all areas of the provision, using a wealth of different media.  Following a 'Talk for Writing' approach, children learn a variety of rhymes and stories which gives them a focus for their writing.  Alongside this we also know that for children to become confident and capable writers we must focus on developing their communication and language. We use the Speechlink assessment tool to quickly identify pupils who require the support of a therapist,
and provide small group support using the NELI intervention to those children who are also identified as requiring additional school support. Our setting has also recently been awarded the 'Communication Friendly Setting' following accreditation from the training provider Elklan. All of our Foundation Stage staff have attended a number of Elklan training sessions, and demonstrate the skills and knowledge gained from this in their daily practice.
Children also need to be able to manipulate tools in order to be able to become effective writers.  Fine motor skills are developed through a range of activities and handwriting and letter formation is carefully modelled.  Children have lots of opportunity to practise what they have learnt, and staff are quick to offer intervention and support where needed.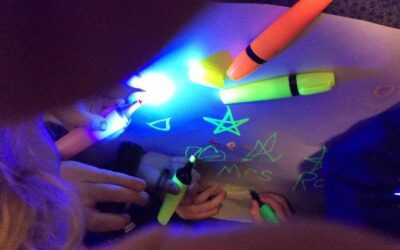 Reading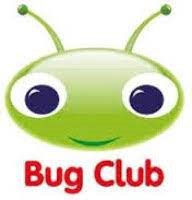 Early reading is taught by using Phases 2 and 3 of the Pearson Bug Club programme. When this is secure, teachers move onto Phase 4. Children have access to appropriate reading books (both printed and online) which are explicitly linked to the phonemes that have been taught.  They are also have access to a library, where they can choose from a range of books to share at home and in school. Children who are learning to read at a rapid pace are challenged with varying activities encouraging them to apply their knowledge in different contexts.  Children who need support are given further opportunity to develop the skills needed to allow them to become strong readers.  All children are expected to meet the Early Learning Goals and teaching staff meet regularly to discuss the progress being made and how we can best support or challenge individual pupils.
Mathematics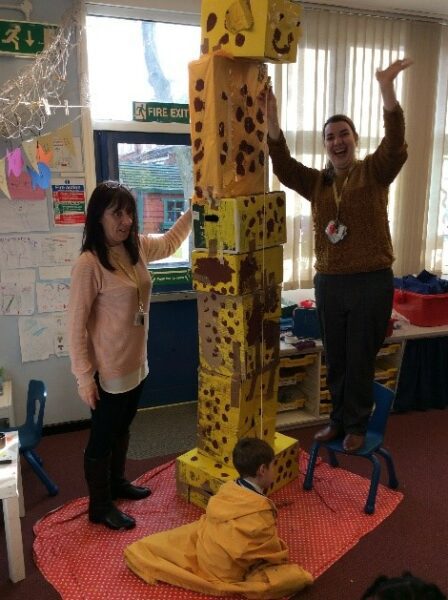 Mathematics is taught following the White Rose Mastery Curriculum for EYFS.  A balance of teacher directed, teacher led and child led activities mean that our children have the opportunity to truly master early mathematical concepts.  We also continue to use the NCETM Numberblocks resources to ensure continuity with our nursery.  This allows children the opportunity to revisit previous learning and develop their understanding further.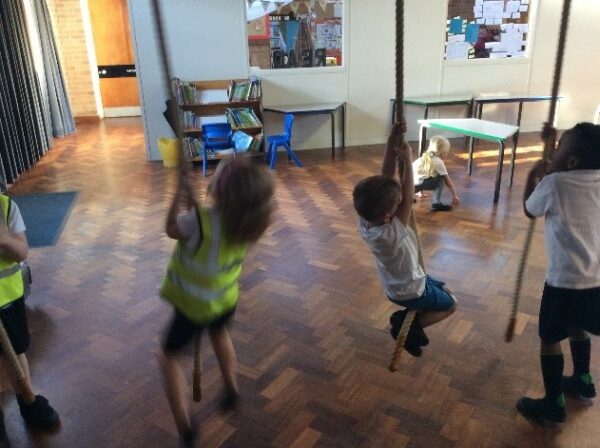 Physical Development
As well as having access to a fantastic outdoor learning provision, in FS2 PE is taught as a weekly structured lesson, ensuring that children have the opportunity to develop their physical skills within the indoor and outdoor environment.  Using a skills based curriculum map we cover gross motor and core strength, games, dance, gymnastics and yoga. We regularly make use of the amazing open spaces around us, and encourage children to be physically active throughout the day.
Assessment
Information from practitioner observations allows us to plan suitable activities on a weekly basis to ensure that learning continues to progress at a rapid rate. Our children are also tracked and assessed termly using our own document which states expectations of the children at that point in the year.  Using statements developed in collaboration with other schools in our trust, using the non-statutory guidance available and our combined team expertise and knowledge, we are able to effectively articulate where a child is working, whether they are on track to meet their end goal at any specific point, and what we need to do to get them there.  This information is shared with parents and carers throughout the year to ensure a collaborative approach.
Our amazing team
We work tirelessly with other professionals to ensure that we provide the best possible early learning experience for all of our children and families.  Our Foundation Stage staff have all taken on an area of curriculum expertise, which means that everyone feels valued in their own right as an early years educator.  Staff regularly attend CPD sessions and network with other Derby City Schools as well as working closely with schools within the St Ralph Sherwin CMAT.
As a team we are incredibly proud of our Foundation Stage Unit.  We enjoy working with the children and their families and do our very best to ensure that they all achieve their potential.  We are inclusive to everyone, and ensure that every child feels valued for who they are as an individual.  We celebrate our differences and welcome everyone into our 'school family'.